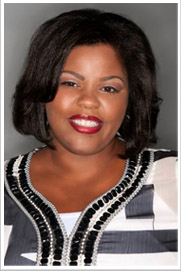 A diamond is formed when the basic element carbon is exposed to extreme pressure and temperature for a period of time. When this same process is repeated in the life of a young woman whom God has predestined, the outcome is in the form of a powerful anointing. Mix this with a desire to praise and worship the living God and the result is music which will set you free!

Tootie is an anointed singer and songwriter who has an ear for the Lord. Her message from Him will pour courage into your heart and empower you to lift your head and see MORE God. She is willing to share her gifts with anyone and everyone and it is a privilege to have her on the Dew4Him Ministry team. Sharing service with her at the North Carolina Correctional Institute for Women (maximum security prison) is a blessing as I watch her not only relate well to the inmates but motivate them onward and upward regardless of their past.



Jane Wolfe, President
Dew4Him Ministries, Inc.